HERZMOBIL IN AUSTRIA
Integrated care for patients with heart failure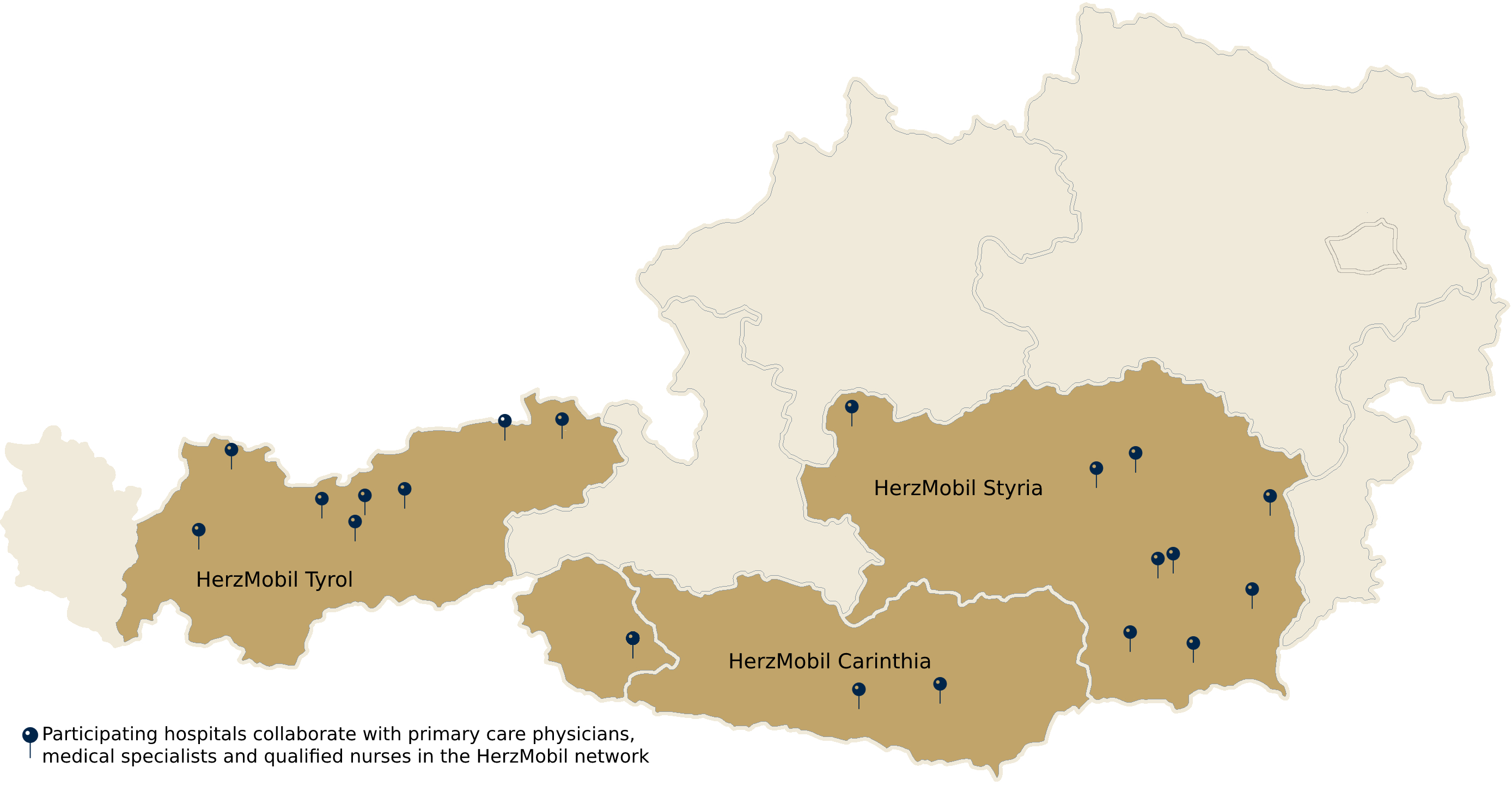 HerzMobil is a multidisciplinary care program for patients with heart failure.
The self-monitoring solution enables patients to record health-relevant data in their familiar home environment, which are then made available to the physician for the evaluation.
The goals of the care program are the sustainable stabilization of the disease, the optimization of drug therapy, the improvement of the patient's personal competence, a safe handling of the disease and a better quality of life for patients and their relatives.

"The comprehensive HerzMobil care program aims to stabilize heart failure in the long term. Together with TELBIOMED, a major step towards patient health has been achieved here."